Celebrate German Unity: A Time to Reflect and Celebrate.
Today's Germany started on October 3, 1990. On that day, two independent countries - divided for 50 years by ideology, geopolitics, economics, culture, attitudes and the profound legacy of shared history - merged to become one nation. This was not an easy merger: staggering financial costs, thousands of businesses closed, millions of lives uprooted. Many people in the East and West faced temporary economic hardship, and the entire country had to adjust some cultural norms and habits.
But the experiment has worked. Embedded in the European Union, which was established just two years after German Unification, Germany has become one of the most democratic, liberal, free and respected countries in the world. The economic ideology, established in the 1950s as "social market economy" by Ludwig Erhard, has proven to work.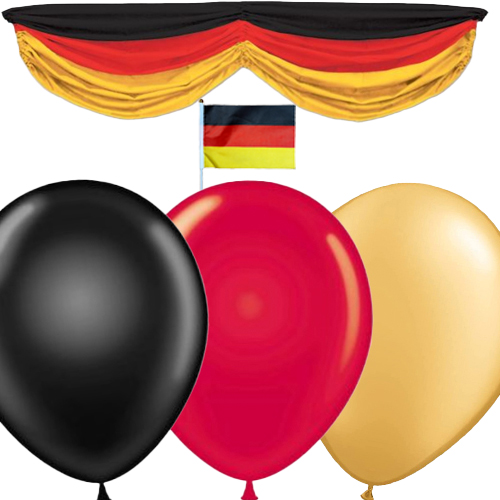 Our "Black-Red-Golden" premium preserve collection is a hommage to Germany Unity Day, celebrated every year on October 3rd, as well as German-American Day, celebrated every year on October 6th. The preserves collection includes black cherry, raspberry or strawberry, and quince flavors. Use our German flag-color accessories to decorate your party room.